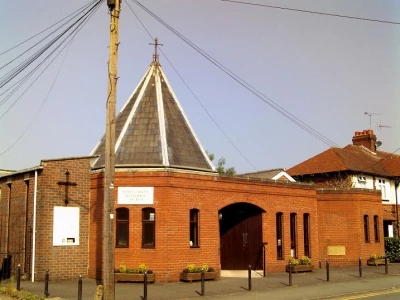 Our mission is to be a community of faith which welcomes all people regardless of age, gender, race and background, to meet to worship God, to care for others, and to help one another grow in faith and understanding as we follow Jesus Christ.
Wells Green is a lively, welcoming church. Our main Sunday service is at 10.30 am, with evening services usually on 2nd and 4th Sundays at 6.00 pm. There is a small Junior Church, and on the 1st Sunday of each month we hold a half-hour informal service for children and families called Energise, from 9.30 – 10.00 am. We also hold occasional cafe services, and other forms of worship.
Throughout October – March we hold a number of "Big Screen" events, using our recently upgraded Sound System, where we do a full screening of a film, followed by discussion of the films themes.
There are two bible study groups meeting Tuesday morning and evening. Please contact Keith and Viv Wyatt 01270 664691 for further information.
A 'Friends' Group meet at 7.30pm on the last Friday of each month. We are a very informal group who meet to have a coffee , chat and hopefully a speaker or entertainment i.e. line dancing
We also run a a monthly lunch club, usually on the last Monday of each month at 12.30pm. Please contact Barbara Ryder 01270662150.
A Junior Music Group meets on Wednesday evenings, followed by a choir, which sings at special church services and various charity events. You would be welcome to join them. Please contact Myra Wood 01270 661066.
During the year we run Holiday Clubs and Fun days, which are very popular and attract about 40-50 children from the local area. Our premises are also used by many local and community groups, including guides.
For news on recent and upcoming activities, please see our Facebook page
For information about services, baptisms, weddings, etc or any more general information, contact the minister Rev'd Denise Harding – 01270 666156.