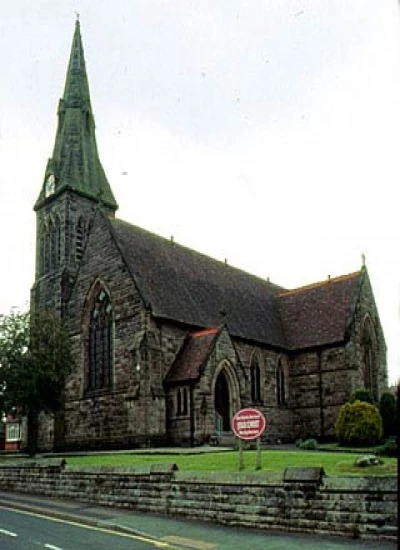 St John's is a beautiful Grade 2 listed stone-built building with a high roof and imposing tower, built 145 years ago. It is set on a prominent site in the centre of Whitchurch and has a long history of service to the community. It seats 350 people and has a fine organ. Last year a major building project was completed and new ramps were installed to make the building accessible to all.
The Church Mission Statement says, – Our Church is here to worship God and to:
Encourage us all to grow in our Christian faith
Develop our spiritual life through teaching and prayer
Share God's love
Through our prayers and actions, care for the local community & the wider world.

Today there are 72 members and an average congregation of about 50. Sunday services commence at 10.30 am, with occasional evening services at 6.30 pm. There is a monthly evening café church and a Network group as well as a prayer group and house group. A music group rehearses each week for the Sunday worship and an occasional choir meets together for special services.
The worship pattern is wide and varied, mixing traditional and contemporary styles with a strong emphasis on preaching. Communion is taken once per month. Pastoral care is important and everyone has their own pastoral visitor. There is a very popular Parents and Toddler Group every Monday and the children are invited to their own service in Church for Christmas, Easter and Harvest. Twice a year there is a morning of messy church activities around a bible story for their older brothers and sisters. Regular community events are organised at St John's, including an annual series of lunch time musical concerts each Spring, regular concerts by visiting Choirs and Musicians and Jumble Sales. All the churches work together in Whitchurch to support Christian Aid, Fairtrade and the Foodbank, housed at St. John's.
Visitors will receive a warm welcome. Visit the churches website below to see the latest goings on.
http://www.stjohnswhitchurch.org.uk