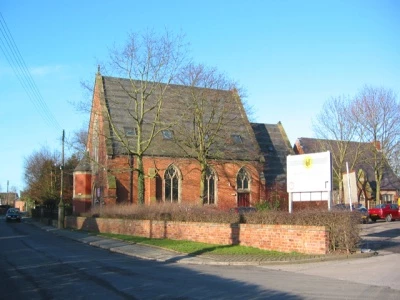 St Andrew's Methodist Church is located in Aston, making it very close to the Cheshire/Shropshire boundary.
The church was built in 1866 as a Wesleyan Methodist Church.
In 1985 it was decided to combine Dodd's Green Church with Aston Methodist Church, and to completely refurbish the Aston building.
It was re-opened in April 1987 under its new name of St. Andrew's Methodist Church. Our mission here is to be open to all people of any age who wish to explore faith and grow together the Christian faith, in a welcoming and nurturing community.
Morning worship takes place every Sunday at 11.00 am.
There is a monthly Forget-me-not Bereavement cafe for informal chat and mutual support on the last Wednesday of each month – 2.00 – 3.30pm.
We hold Lent lunches on Fridays during Lent – from 12.30. This offers soup whilst we reflect on
extracts from the film The King's Speech.