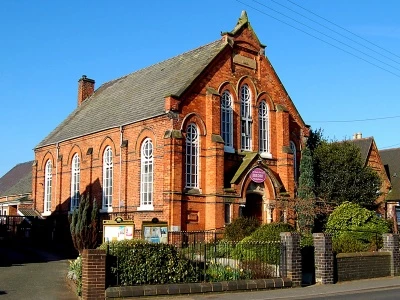 Our mission is to be a community of faith where all people are welcomed regardless of age, gender, race and background, to meet to worship God, to care for one another, and to help people grow in faith and understanding as we follow Jesus Christ.
Our regular Sunday service is at 10.00am, We don't usually have a Sunday School, although there is a special corner in the church for small children, and if we get a number of young children, we can arrange an informal Sunday School when needed.
On the 1st Sunday evening of each month we have "Supper and Chat". This is a very informal gathering in the Sofa Church (at the back of the church hall) from 6.30-7.30pm, where we share a light supper and chat about a contemporary topic and our faith.
Two House Groups meet on the 2nd and 4th Mondays at 2.00 pm and 7.30pm. Please contact Joe and Nan Watson for information, tel 01270 567977.
A Ladies Fellowship Group meets on the 1st and 3rd Tuesday afternoons each month, from 2.30 – 3.30pm (not Jan/Feb) March – June and September – December. For more information contact Mrs Brenda Wigelsworth, tel 01270 569804.
There is a coffee morning on the 1st Saturday of each month from 10.00 am – 12 noon. Anyone is welcome to drop in for coffee and a chat.
We have good ecumenical links with St. Marks, sharing special services and other contacts.
Our premises are well used by a number of community groups, including Brownies. We also support some work in both Ghana and Uganda.
For information about services, baptisms, weddings, etc or any more general information, contact the minister Rev'd Denise Harding.