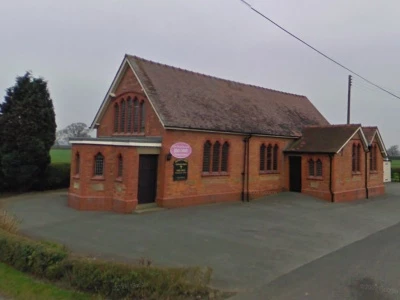 Lightwood Green Church is set in a very rural area of South Cheshire. The church was built in 1906 to serve the community in which it stands.
Our mission here at Lightwood Green is to openly welcome people wherever they arrive from, to faith and to share both our lively worshipping community and the gospel message of Christ with you.
Services are conducted each Sunday evening at 6.30 pm.
We have good ecumenical links with our neighbouring Anglican churches.
Special services during the year, eg. Harvest, attracts people from both the local community and other denominational churches.
We hold regular Messy Church for our young Church. We have Meet and Eat monthly lunches from 12.30 on the third Wednesday each month.
Our Lightworks Project – an inter-generational woodcraft project – where young and old make bird boxes, bug hotels, holding crosses and much more – meet on the third Saturday morning of each month from 10.00 – 11.30.
We are planning an exciting new building project to enable us to expand our work within the community.