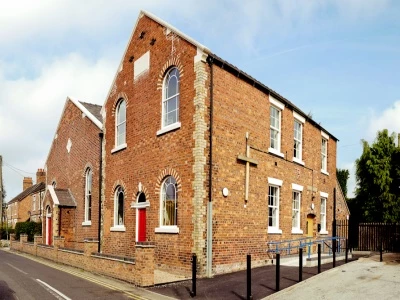 Haslington Methodist church is a community of Christian folk working together to live a life of Christian Discipleship in 21st Century Haslington – a relatively affluent & largely commuter based village of approximately 6000 people on the outskirts of Crewe.
Our church building, situated in the heart of the village close to the Green, one of the 3 pubs, the Chinese Takeaway and the bakers, has recently been completely refurbished and is now a very flexible building with modern facilities for meetings and small conferences etc.
Our range of services and activities reflects our desire to integrate our Christianity into the community.
We have contemporary worship each Sunday morning including a crèche and Sunday school (CHURCH RATS!). The music group and singers support the worship leader and local preacher to create a worshipful environment for both young and old. On most Sunday evenings there is a traditional worship service centred on the Word of God with hymns accompanied by keyboard or organ music. It is a worshipful time in the Methodist tradition with a sermon from one of our local preachers or Ministers
We also have several Life Groups who meet regularly.
On Wednesdays the social committee run a DROP IN between 10am and 12pm and every 3rd Wednesday each month there is a quiet and reflective worship time including Holy Communion at 10am.
CHURCH MICE is held every Thursday morning at 10.00 for Mum's and toddlers.
OPEN THE BOOK – a Ecumenical project offering children in Haslington's two primary schools an opportunity to hear the major stories of the Bible.