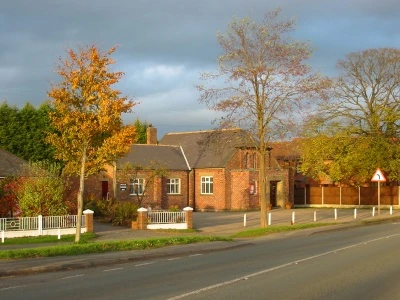 The Methodist Church in Hankelow is a small, welcoming Christian community. Its building is situated just off the main road through Hankelow (A529), at one end of the village green.
The current building is the latest Methodist building in the village. The first was opened in 1825, the present one in 1935.
The premises underwent a major refurbishment in 2015 to make them more comfortable, welcoming and accessible. This also enabled the building to be used as a local community centre with a number of community groups and parish councils using it.
It's Sunday worship, traditional in style, begins each week at 10.30 am and includes, once a month, a popular 'Songs of Praise'. Concerts, social evenings, and other gatherings are held from time to time.
For more information about the village of Hankelow, visit http://www.hankelow.org.uk.
The Hatherton chapel was built in 1850 at the end of a terrace of houses and enlarged in 1898. The chapel consists of a single room with a small porch. It is heated by a wood burning stove in the centre of the side wall which keeps everyone warm.
Hatherton Methodist Church is part of Hankelow Methodist Church.