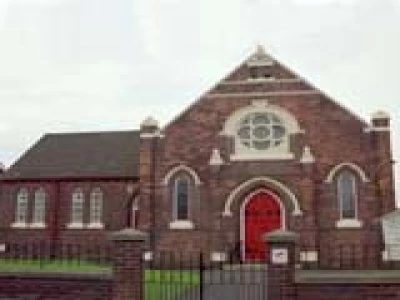 Ettiley Heath is a LOCAL ECUMENICAL PARTNERSHIP and is located in the rural village of Ettiley Heath. (Approximately 3 miles from Sandbach, off the B5079 Wheelock to Elworth thoroughfare.)
Originally built in 1888 as a Primitive Methodist church, in 2003 the Methodist church joined with the local Anglican Church St. Peter's, Elworth to serve the ever growing community which is made up of mixed ages comprising of both families and the elderly. Officially became a Local Ecumenical Partnership in January 2008.
The mission of The Church on Ettiley Heath is to be a part of Jesus' community which Worships Joyfully, Prays Faithfully, Proclaims Boldly, Serves Enthusiastically, Learns Purposefully, Uses God's gifts Widely and Shares Lovingly" seeking to foster a culture of community where relationships are nurtured, social cohesion promoted and social isolation eradicated.
Sunday Morning Services only (10.30am), are All Age/Family Worship. As an Ecumenical Partnership we share various services throughout the year with the other churches in our Mission area.
The church is linked to the community by means of the newly renovated Church Community Centre through various activities run by church members including a very successful Mums & Toddler's Group (Tuesdays 10am-12), Saturday Breakfast Club and INDIGO – a monthly afternoon tea and indoor games social get together .
The Centre is widely used by the local community for numerous activities including Rainbows, children's Birthday parties, Fitness Groups and Charity fund raising events.