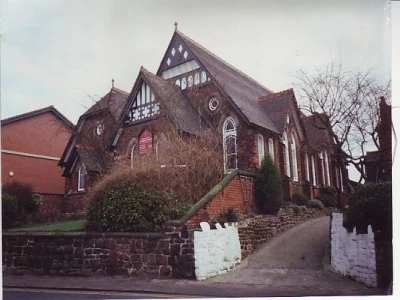 Elworth Methodist Church & Community Centre
A little history......
Previously known as Elworth Mount Pleasant the church was started in a local Wire works in 1861 and the present building built in 1888 with the addition of further buildings throughout its history.
Where are we?
The original Church entrance is on Station Road directly opposite Sandbach Railway station and a new main entrance is on London Road (main Sandbach to Middlewich road) opposite Elworth park
.
Sundays: 10.30am.
Our regular Sunday services have a more structured style of worship including a combination of traditional and contemporary hymns/worship songs, an exploration of God's Word for today and a monthly celebration of Holy Communion.
We have occasional 'Afternoon tea' services at 4.00pm which are more informal. (for dates please see the church website)
We are a Fairtrade church and have an Eco-friendly church award
Community Activities
We work together with the Elworth Park Committee and the Elworth Railway Station Committee and are involved with Cheshire east support groups.
A Church with WOW factor – Worship – Open Doors – Witness.
Elworth Methodist Church website.
contact: Jean Ellershaw 01270 765932