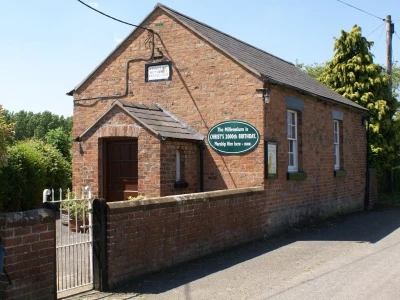 Crewe-by-Farndon Family and Community Methodist Chapel has offered a warm welcome to all for over 150 years.
In the summer of 2017 we completely refurbished the main worship area including a new floor and redecoration throughout. We are delighted with the new multi-purpose space and increased flexibility of the building.
We are a small, family friendly fellowship located on Crewe Lane South in Crewe-by-Farndon serving the villages of Farndon, Holt and communities in the surrounding area.
Regular worship is an informal modern family and community service at 4.30 on Sundays lasting around 70 minutes to which all are welcome. We typically play and sing modern songs, pray and have a message or often a bible study session.
In addition to our regular worship we hold 'Hear the Call of the Kingdom' modern worship music evenings to reach out to the community in mission and music and for the benefit of various charities.
We have a dedicated ecumenical programme for children and youth in the area based on Youth Church 5.30 – 7.30pm Fridays during term time. We teach basic guitar playing, learn the latest songs and organise several trips, activities and weekend camps annually.
Traditional services are held as advertised on our website – we would welcome a traditional congregation to complement our afternoon services. Please get in touch if you would be interested in joining a traditional congregation, times and dates can be organised to best suit.
Please visit our website and facebook page for the latest news and events.