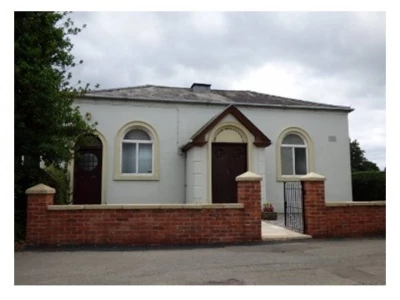 The church was built in rural south Cheshire, between Nantwich and Aston in 1838.
Our mission is to be a church living our faith at the centre of the community and serving the needs of our community. We are a lively church, which sees each aspect of life as an opportunity for mission and service in and through the name of Jesus Christ.
Morning worship takes place every Sunday at 10.30am.
We are a lively, vibrant Church at the heart of the community with strong links to our local schools hosting community Events, Easter Detectives, Hope Journey and Nativity under the Stars at Christmas.
Why not join our Facebook page at 'Broomhall&Sound Community Chapel' for up to date information and events? When you have found the page on Facebook, make a request to join the site.
Coffee and Cuddles meet every Thursday morning from 9.15 – 10.30am for bumps, babies and toddlers.
LEGO Church – alternate Fridays 3.30pm – 5pm for Keystage 1 children.
'Coffee Stop' Last Saturday of month 10:00am- 12pm
A Chapel quiz, for members & the community is held in February.
A meal is held usually in January, the meal is free and given donations go to a chosen charity.
The Women's Institute (WI) meets for various events throughout the year,
Flower arranging classes meet when there are special events taking place.For times & more information, contact Mrs Rosemary Lomas. (01270 780572)
For more information, contact Church Leaders Mrs Kathryn Davies or Mr Andrew Taylor
To book our Community Room please contact Norm Bourne 01270 620691