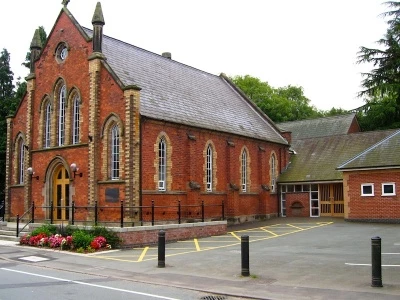 The Methodist Church in Audlem is an all-age community of about one hundred and fifty people. Its premises are situated right in the middle of the village, opposite the local Co-op. The original chapel dates from 1863, but there have been many extensions and improvements since.
Audlem offers regular worship, together with a variety of other meetings.
The weekly Sunday service is at 10.30 am, and is accompanied by a programme of activities for children and young people. Other services happen monthly: an early communion, a midweek service and lunch, and an informal 'new hymns' service. Additional meetings include bible and study groups, a Book Group, and a meeting for those who live alone. Each year, a large all-age company produces a religious musical, which is performed during the February half-term holiday.
A Church choir leads carol concerts each Christmas and contributes to worship on other occasions. Holiday Clubs are run for the under-11s in most school holidays. Other activities for children and young people happen regularly throughout the year. Groups of teenagers from Audlem visited 'Breakout' (and, before that, the MAYC Weekend) over many years. Many church meals are enjoyed, provided by the church catering team. Special church projects are arranged each July. Audlem enjoys excellent ecumenical relationships with the local Anglicans and Baptists.
For more information about the village of Audlem, visit www.audlem.org.