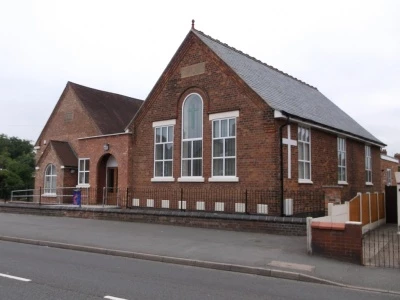 We are a lively Church serving the north of Crewe, from an excellent and recently renovated set of premises on the corner of Cliffe Road and Bradfield Road.
Our mission is to be at the heart of the local community, sharing the love of Jesus in whatever way we can. We have a wide range of Church activities, including children's and youth activities and our premises are used by many other groups who also serve the community, including Rainbows, Brownies and Guides.
Sunday morning worship, at 10.30am, is most usually relaxed in style, often using audio-visual media and congregational involvement. Our young people normally start by having their own meeting in YZone and join the rest of the congregation for the latter part of the main service, except on those occasions when we hold a dedicated service for all ages.
Evening worship at 6pm is more traditional in style.

Church activities include Prayer groups, a House Fellowship group, a monthly Messy Church (see calendar for details) and a Men's group which holds a breakfast on alternate months with other churches. Midweek meetings you may be interested in are:
Toddlers' Group on Monday at 9am
Home Bible Study for Young people on Tuesday at 6pm
Friendship Group on Thursday at 2pm
Wives' Club on alternate Thursdays at 7.30pm
Fingers and Toes for babies and tots on Fridays in term time at 9.30am.
You are invited to join us for any of our meetings. A warm welcome awaits you!
For further information contact the Minister, Rev Jennifer Matthews, e-mail jennifer.matthews@methodist.org.uk tel 01270 501066
For room bookings, please contact Mr Clive Taylor, e-mail clive434@btinternet.com tel 01270 583996