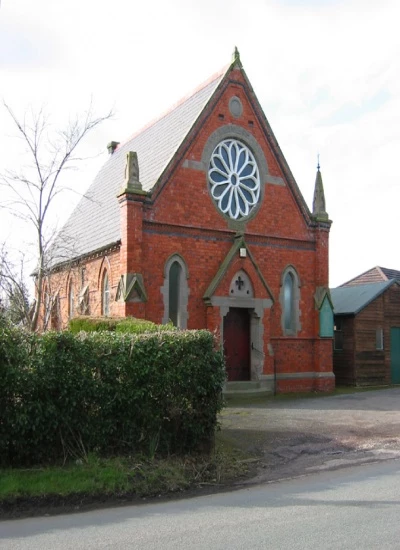 Baddiley & Ravensmoor Methodist Church is situated in Ravensmoor in rural south west Cheshire, just beyond Nantwich.
The church was built in 1887 as a Wesleyan Chapel for the people of the surrounding area. The two churches of Baddiley & Ravensmoor joined together 30 years ago to form one worshipping community.
Our mission here at Ravensmoor is to welcome people to join with us in living out the gospel, as part of the whole worshipping community.
Worship is held each Sunday, alternating weekly between a morning service at
11.00 am or an evening service at 6.45 pm. The general pattern of worship is traditional.
We enjoy good ecumenical links with the neighbouring Anglican churches in Wrenbury and Baddiley, with joint services held throughout the year. Harvest and extra Christmas services are held, which attract lots of visitors, from both the local community and other churches in the area
A meeting room, attached to the side of the chapel, is available for hire.
For information about groups, please contact Church Leader Mr Michael Wright (01270 625557) .